How have you all been doing?:3
Earlier this week
a
friend and I
did some
Closet Cosplay
for her new wig, the characters we were trying to get across~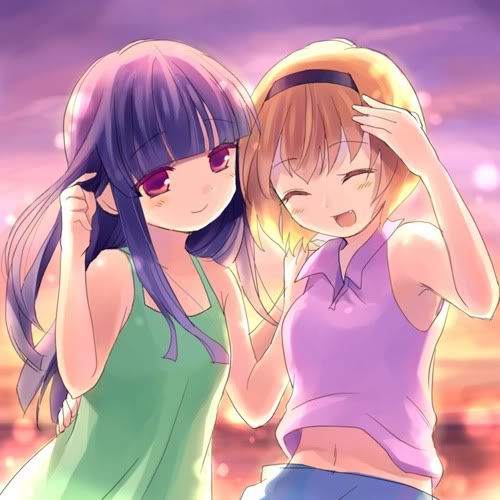 This is
Rika
and
Satoko
~ Characters form the anime,
Higurashi no Naku Koro ni
.
We're going to Cosplay them
for the next
convention
~
Believe or not, these are just m favorites~
Hey,
without costumes
, I think we did
pretty damn good!
And A-chan looks
so darn cute!~
We've been trying to cosplay characters together for quite some time now
, so this is
mega exciting!!
I'll be sure to post more
details
on the subject as the
Con gets closer~
♥